The modern casual fabric sofa is ergonomically designed. The simple and bright lines, the high golden ratio of the head and the middle waist make the sofa more beautiful and more comfortable to sit.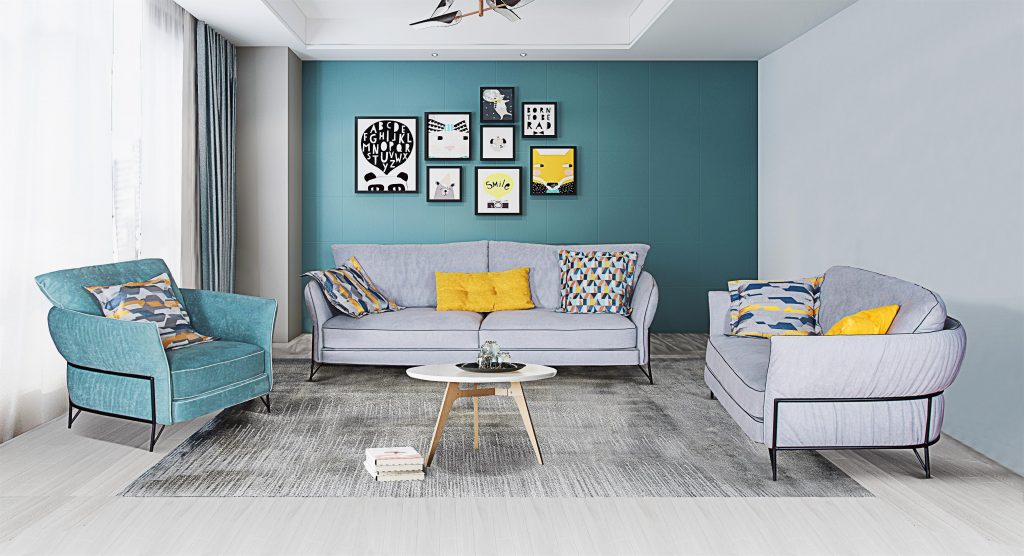 The modern casual fabric sofa has a curved back, which is not tired for a long time. The backrest is full and blends with the neck support for deep pressure relief and comfort.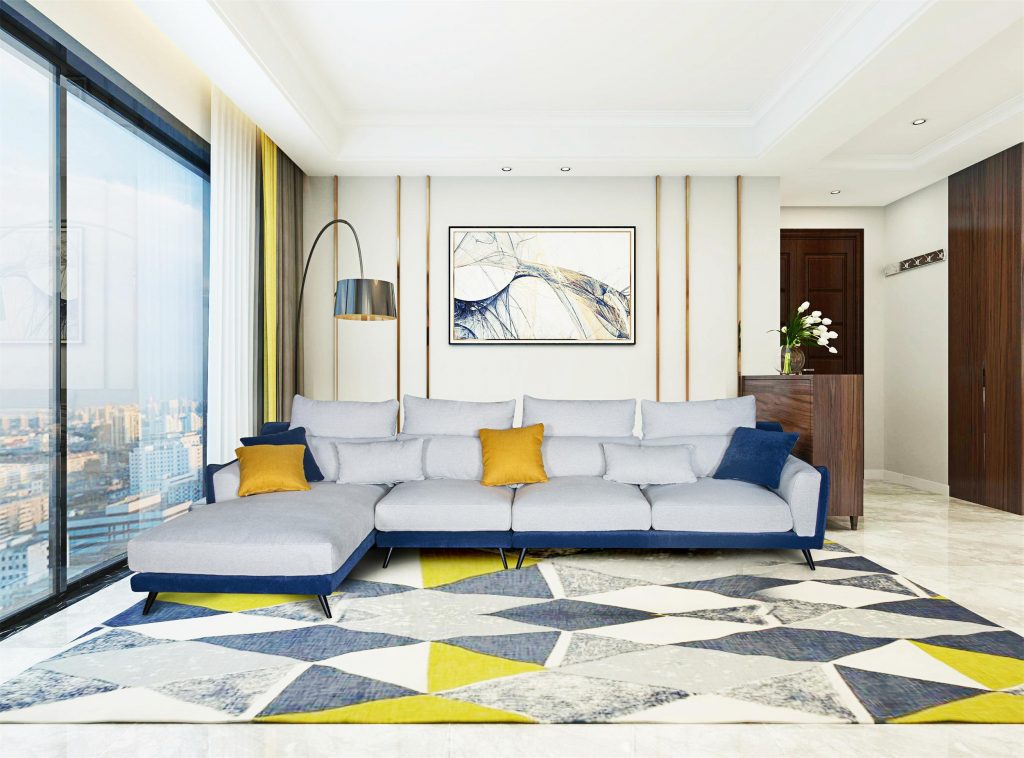 Modern casual fabric sofas are decorated with color art to warm autumn and winter. The sofa is complemented by a high-quality warm grey. The combination of contrast and pop art, warm yellow and pop pattern pillows add a touch of playful art to the grey sofa.

Modern casual fabric sofa cotton and linen material, skin-friendly and healthy. It adopts the cotton and linen fabric that skin likes, natural breathable, breathable fabric, strong anti-wrinkle ability, refreshing in summer and warm and comfortable in winter.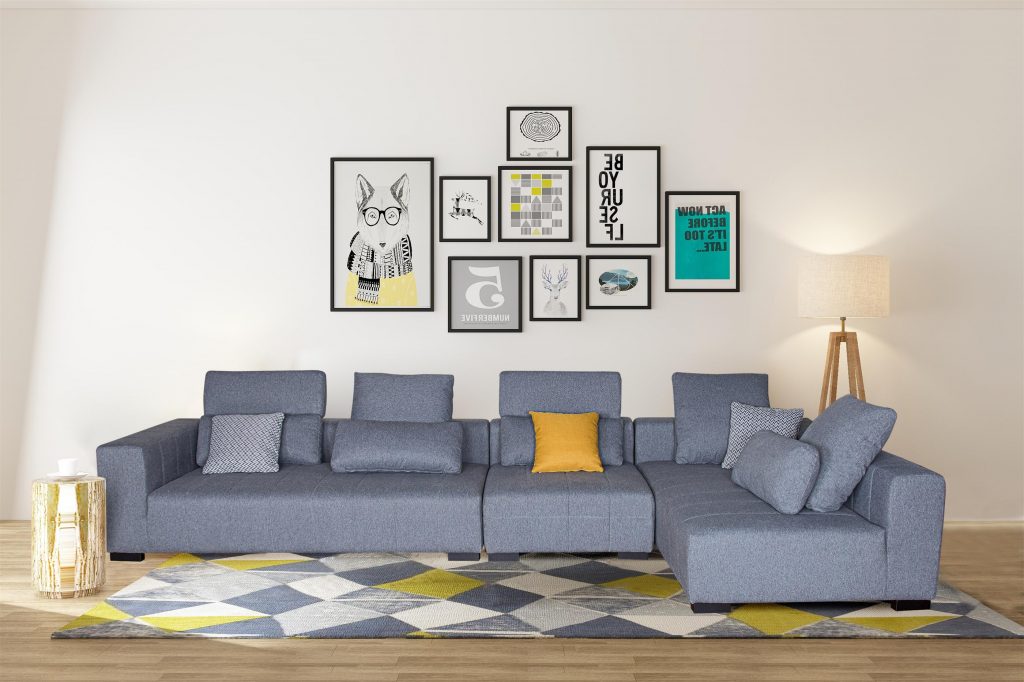 Q1:Do you have MOQ?
A1:For the stock product,we don't have MOQ. But for the new one,best selling product. We have MOQ.MOQ is 3 sets.
Q2:Can we buy one sample on Alibaba?
A2: We are major in wholesale, we do not recommend retail purchase. If the sample is purchased individually, the sample fee will be increased. If you want to make a large number of order,of course you can buy one sample on Alibaba,Maybe we can return the sample fee to you after you make big order.
Q3:How to pay on Alibaba by trade assurance?
A3:The buyer should give important personal/company information to us.
Then we will fulfill the messages you give us. We will send a payment link to the buyers.
The last thing You should do is to pay the order. And the order will be done.
Q4:If the buyers meet some difficulties when making trade assurance payment,what should they do?
A4::If you have some questions about the procedure. You can call us. We have contact information on Alibaba. You can also add us whatsapp and wechat,there are also have other payment ways.Such as TT.Paypal and Western Union and so on.