The change of the posture of the recliner sofa is mainly realized by a well-designed metal frame, either manually or electrically. The iron frame can be moved according to the designed angle and displacement, so that the overall posture of the sofa changes from sitting to lying.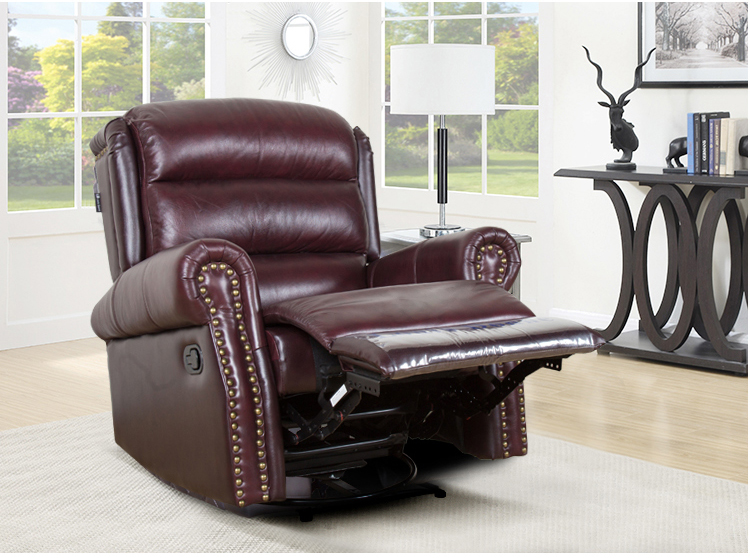 By adding a suspension to the bottom of the iron frame to support the entire iron frame support, the sofa can be swung back and forth as a whole, thereby turning into a rocking chair, and the iron frame can be caught by the handle when the swing function is not used. This rocking chair has the characteristic that it can be shaken by the squat only when sitting. When adjusted to the lying position, gravity balance can be achieved by the weight of the human body. The turning device is realized by mounting the sofa as a whole on a circular chassis. The rotating shaft on the chassis supports the entire sofa and can be rotated at any angle.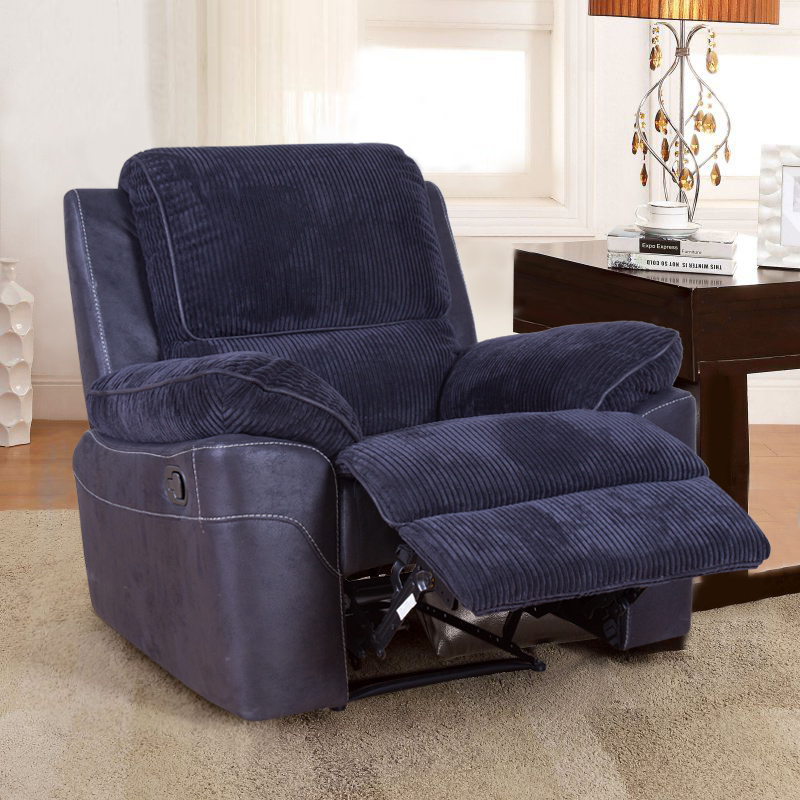 The recliner sofa bed has space-saving features. Most recliner sofa beds can save at least 60% of space, save 60% space when used in dual use, and have a high degree of aesthetics.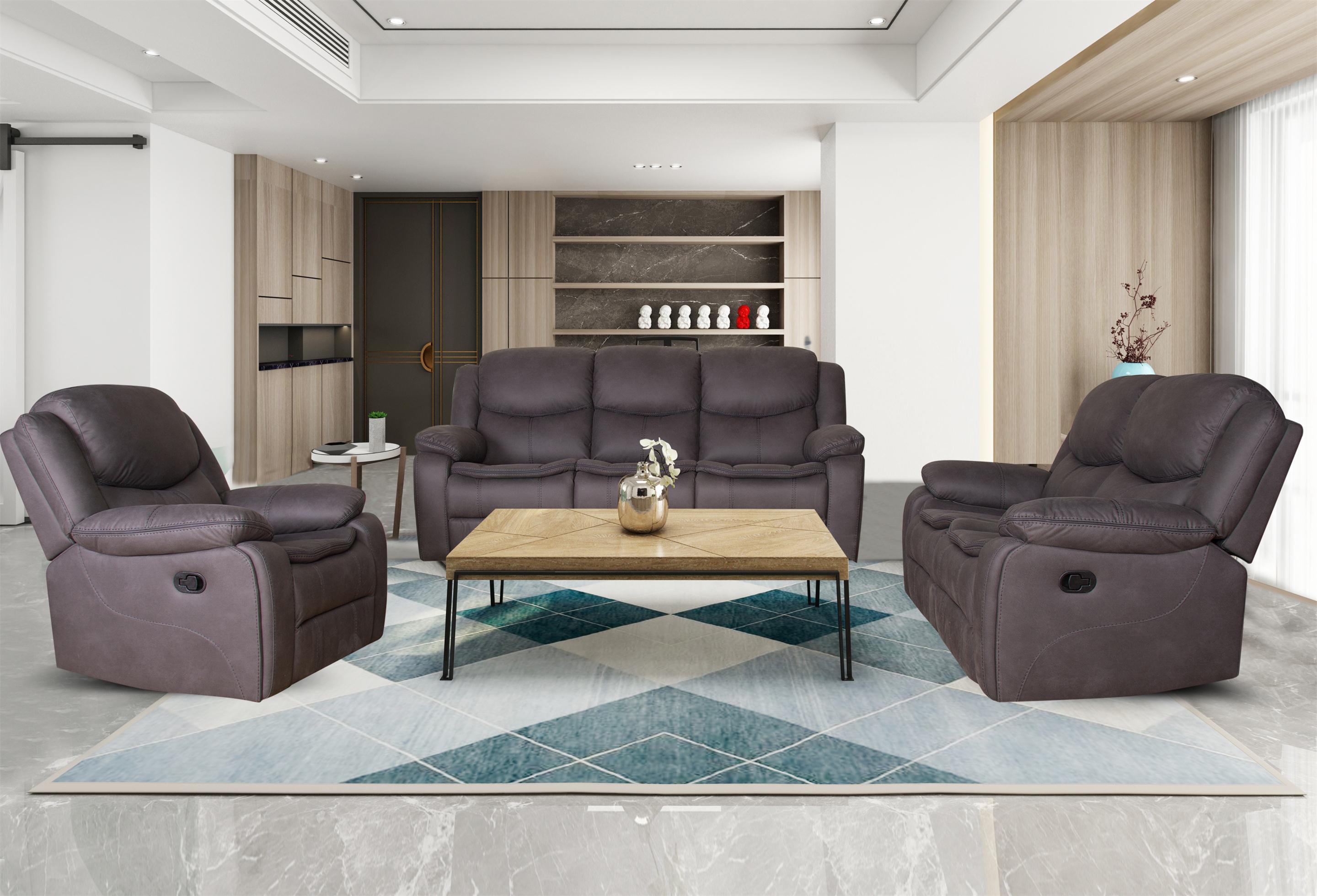 The recliner sofa is not only used for home life. In the current room, the living room, the lounge, the recliner sofa bed also has its place. When you are tired, at the interval between shifts, and after working overtime, let go of the recliner sofa bed. For the recliner sofa bed selected for the environment, it is recommended to use leather fabric, which can save the space and bring the user and the visitor a solemn, capable and dignified feeling, so it is more suitable for business meetings, daily negotiations and other business activities.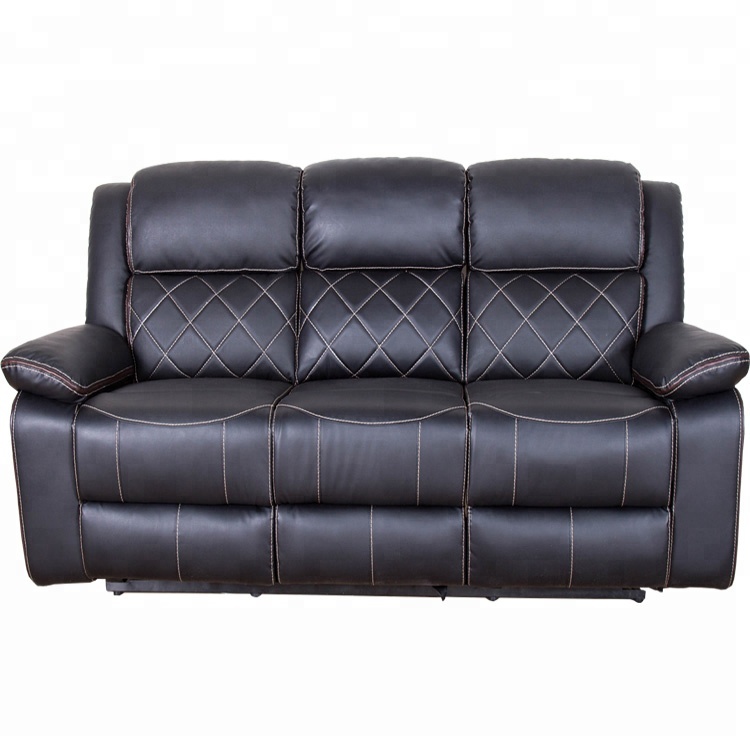 Q1:Do you have MOQ?
A1:For the stock product,we don't have MOQ. But for the new one,best selling product. We have MOQ.MOQ is 3 sets.
Q2:Can we buy one sample on Alibaba?
A2: We are major in wholesale, we do not recommend retail purchase. If the sample is purchased individually, the sample fee will be increased.
Q3:How to pay on Alibaba by trade assurance?
A1:The buyer should give important personal/company information to us.
Then we will fulfill the messages you give us. We will send a payment link to the buyers.
The last thing You should do is to pay the order. And the order will be done.
Q4:If the buyers meet some difficulties when making trade assurance payment,what should they do?
A4::If you have some questions about the procedure. You can call us. We have contact information on Alibaba.