The difference between a home theater sofa and a normal living room sofa is that in addition to the comfortable seat function, there should be a set of humanized intelligent systems. With the development of home theater technology, the matching functions of home theater sofas are becoming more and more professional and comfortable.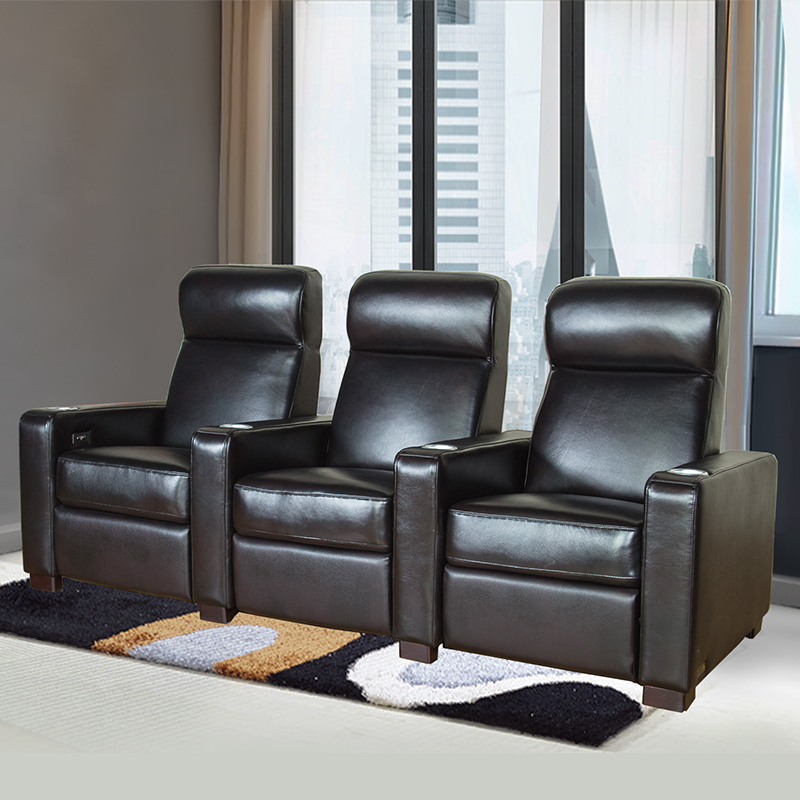 The Louis Donne home theater series puts more effort into the pursuit of comfort. We believe that the intelligent system of the home theater sofa is where its "noble" is. A good and comfortable home theater sofa can complement your home theater viewing experience.
Home theater sofas cannot be "bloated" or "big". Must be "compact", multi-functional, taking into account the coffee table, footstool, storage space and so on. Retractable seats, comfortable reading lights, massage functions that fit all parts of the body, quiet music, and one-button cooling and sleek drinks are all based on the actual needs of home use. While enjoying the perfect viewing experience from your home theater sofa, you only need to tap the button to complete it, you can even operate without leaving the screen.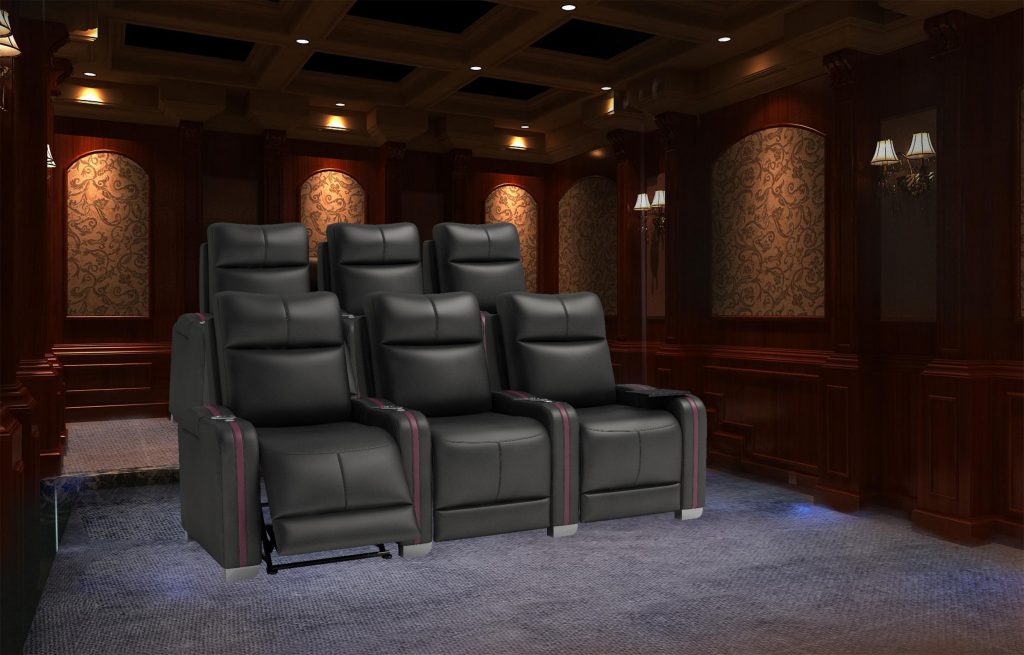 Although the home theater has a wide variety of venues and systems, there is a component that is indispensable, although it is not an audio-visual system. It is a sofa. In the home theater system, what kind of sofa chair is arranged is exquisite, which is related to the structural characteristics and usage habits of the home theater.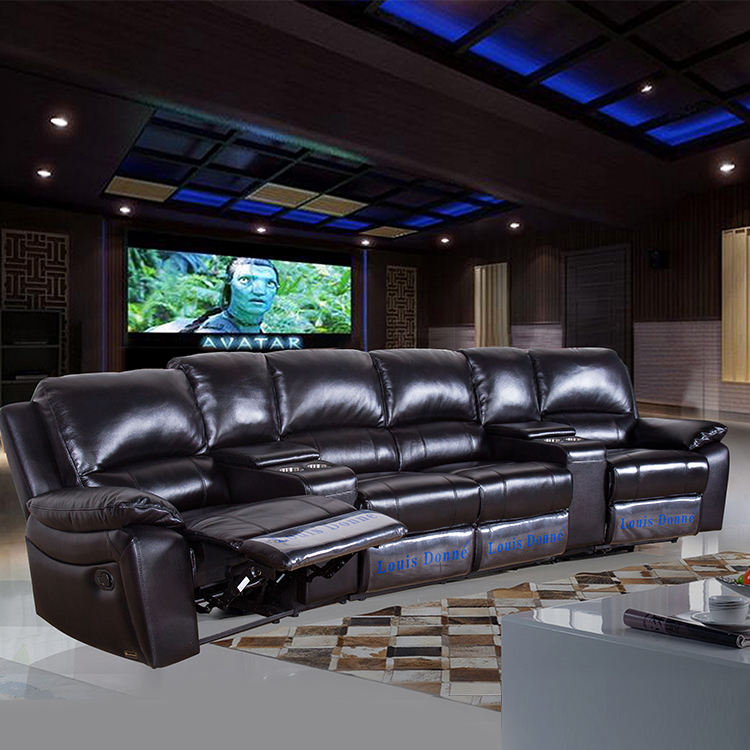 Q1:Do you have MOQ?
A1:For the stock product,we don't have MOQ. But for the new one,best selling product. We have MOQ.MOQ is 3 sets.
Q2:Can we buy one sample on Alibaba?
A2: We are major in wholesale, we do not recommend retail purchase. If the sample is purchased individually, the sample fee will be increased.
Q3:How to pay on Alibaba by trade assurance?
A1:The buyer should give important personal/company information to us.
Then we will fulfill the messages you give us. We will send a payment link to the buyers.
The last thing You should do is to pay the order. And the order will be done.
Q4:If the buyers meet some difficulties when making trade assurance payment,what should they do?
A4::If you have some questions about the procedure. You can call us. We have contact information on Alibaba.