3 .Look at the spring: determine the comfort of the sofa. There are two types of springs at the bottom of the sofa. . Made of titanium alloy.
Bandage springs are generally in the shape of a crisscross, and the service life is 2-3 years. After repeated repeated pressures every day, there is no toughness. (Domestic furniture, low-end brand furniture use a lot)  For the customer, the business is very irresponsible!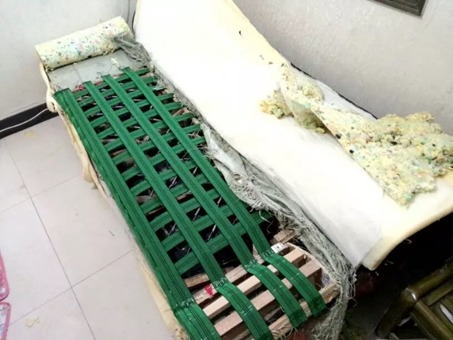 In the mechanical transmission system, the serpentine spring is responsible for transmitting torque and buffering. It has good vibration damping, long service life, large variable load range, and service life of more than 10 years. The welcome of high-end brands has also been praised by more customers. The cost of snake-shaped springs is much higher than that of elastic ropes. At the same time of increasing costs, customers receive a sense of happiness!
4 Look at the sofa skeleton: It depends on the life of the sofa to see if the sofa skeleton is strong, which is related to the service life and quality assurance of the sofa. The specific method is to lift one end of the three-person sofa.
So at this moment you have to lift the thigh of the sofa and lift it up. The sales of the store must be shocked by your professionalism, and you will not be fooled.